About Us
Who we are
We are a provider of customised research, analysis and content to companies and financial institutions. We believe in creating value and delivering quality output that meets the engagement and business needs of our clients.
As a knowledge partner to our clients, we provide:
Co-Founders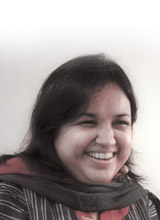 Shivangi Bubna
Holds a B.Sc. in Mathematics | M.A. in Economics
Shivangi Bubna has a career spanning over a decade including roles in strategy consulting services, banking and as a futures trader. She holds a B.Sc. in Mathematics and a M.A. in Economics from University of Mumbai with a specialisation in financial economics and econometrics. Her other qualifications include an Advanced Certificate in Foreign Trade from ETTI (recognized by Indian Merchants Chamber) and an NSE Certification for Financial Markets. She is currently pursuing the CFP certification.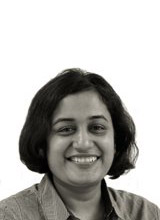 Shriya Bubna
Holds a B. A. in Economics | Masters degree in Development Economics
Shriya Bubna has extensive experience in the media industry. She has worked as a senior correspondent with major national publications and brings with her rich experience in financial research, analysis and writing. She is a recipient of the Polestar Award for Business Journalism. She was recently awarded a scholarship to pursue her MSc. in Development Economics from University of London. She is currently working as a senior researcher with a leading corporate and is not involved in the day-to-day activities of Research & Write.